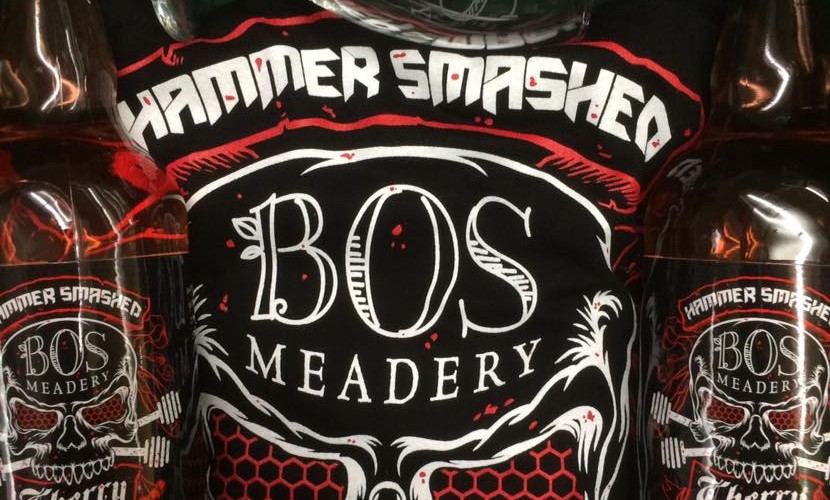 Gift Boxes Available: Starting Friday
Delicious Bos Mead gift boxes will be available for your holiday gifting ease. Get mead and merch attractively packaged in one box. All you have to do is add the bow.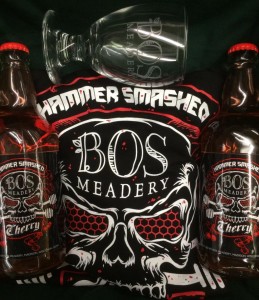 The "Mead Made Metal" box includes two 500 ml bottles of Hammer Smashed Cherry session mead, a Hammer Smashed Cherry t-shirt and a goblet – $40. Prefer the long sleeve shirt? – $45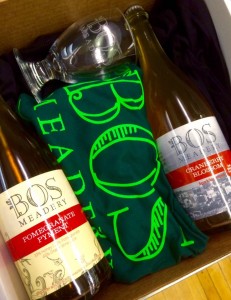 The "Field to Glass" box includes two 750ml bottles of our traditional and sparkling meads (your choice), a Bos Meadery Mead Made Modern t-shirt, and a goblet – $55. Prefer the long sleeve shirt? – $60. Our limited-release cranberry blossom mead can also be substituted for the general release meads at an additional charge of $5 for each bottle.
Stop by the Tasting Room and get them while supplies last!