There will be a Bos Meadery Tasting event at Trixie's Liquor Store at 2929 East Washington, Madison.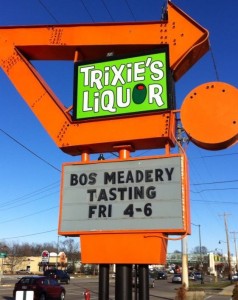 We'll have free samples of:
Wildflower Mead
Black Pepper Mead
Pomegranate Pyment
Never had mead? Have questions on food pairs? Stop down and ask us! Mead makes a great Holiday gift. There will also be free Bos Meadery travel corkscrews for anyone purchasing a bottle of mead.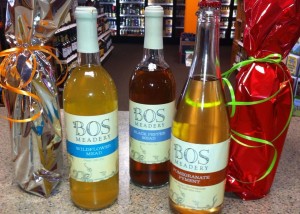 Trixie's will be doing free gift wrapping for bottles of Bos Mead. Wrap it up and give it, no one regifts alcohol. 😉