New from the Bos
Comments Off

on The Badger Herald
Great article about the meadery in The Badger Herald! What's on tap: Mead...
Comments Off

on Tasting Room Only Mead of the Week: Bad Seed
If you haven't tried the Bad Seed yet, then you should get to...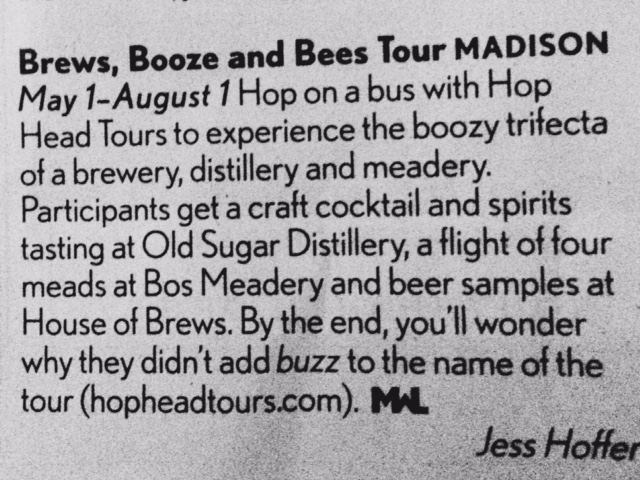 Comments Off

on Midwest Living
Wow, Bos Meadery got a nice shout out along with Hop Head Tours,...