Bos Meadery is pleased to announce live music and special events in February, March and April. All shows are approximately 6ish to 8ish pm with no cover unless otherwise noted. Check back for updates!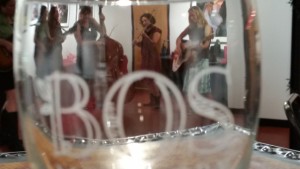 2/6 – Jason Moon (acoustic singer/songwriter)
2/12 – Tenacious B performs during a special Valentine's weekend event – Love & Honey: Mead, Chocolate, Yoga and Sliders – brought to you by Madison Eats food tours. No cover, but if you wish to participate in the food and yoga, tickets are $35.
2/19 – Kendra Swanson (banjo)
2/20 – Gentle Brontosaurus w/ the Pollinators  (indie pop)
2/25 – Hoot 'N Annie String Band (folk party)
2/26 – Wes Urbaniak (guitarist)
2/27 – Brian Koenig (guitarist/instrumental)
3/4 – Kendra Swanson (banjo)
3/5 – Getaway Drivers (american roots rock)
3/18 – Cactus Joe/ Guppy Effect (rock)
3/25 – Farmony (sing-a-long)
3/26 – Milkhouse Radio (bluegrass)
3/31 – Hoot 'N Annie String Band (folk party)